Main content starts here, tab to start navigating
About
Slide 1 of 5
Slide 2 of 5
Slide 3 of 5
Slide 4 of 5
Slide 5 of 5
About Us
At Flaming Pig BBQ, we believe that nothing is a substitute for hard work! But with hard work comes great results, so we cook our barbecue low and slow, and strive to serve perfectly
smoked meats and scratch-made sides that you'll love.
Watch us grow! In 2019, we took the leap from food truck to our very own storefront location! Thank you to the customers we've had the opportunity to serve and we look forward to meeting those we have not yet.

- Mike & Sadie Hill, Owners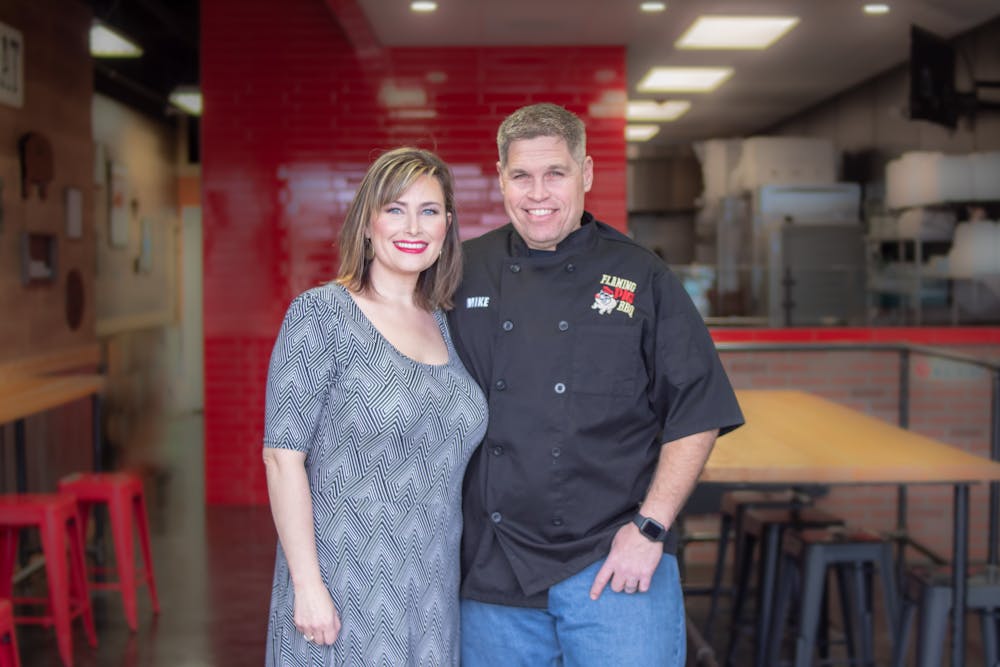 Work Hard, eat well and Have FUN!
Every person who enters the doors of Flaming Pig BBQ is valued. While at work, we CRUSH IT! While not at work, we live well. We get the job done, no matter what.
Everyone matters!
To achieve our goals, it takes EVERY member of our team!! Regardless of your experience or job title. Everyone has the opportunity to be a leader and make an impact. Every customer who walks through our door is a guest. We are grateful to serve all of our guests. Our hope is that when they leave, they had an exceptional experience and look forward to coming back.
We choose JOY
Every day, every shift! It is our choice to find happiness and joy in all situations. Laughter is medicine and a positive energy creates the environment we want to BE in. Even while performing hard work, we can enjoy the process.
Success is the only option!
We are growth-minded, self-aware and open to feedback. We pride ourselves on being lifelong learners and self-starters. ANYTHING, literally any task can be achieved with hard work and a plan. We are intentional with our time and clear in our expectations.
Community
Within the walls of our establishment and beyond we are part of a community where we make an impact. We show up with open hearts and willing hands.